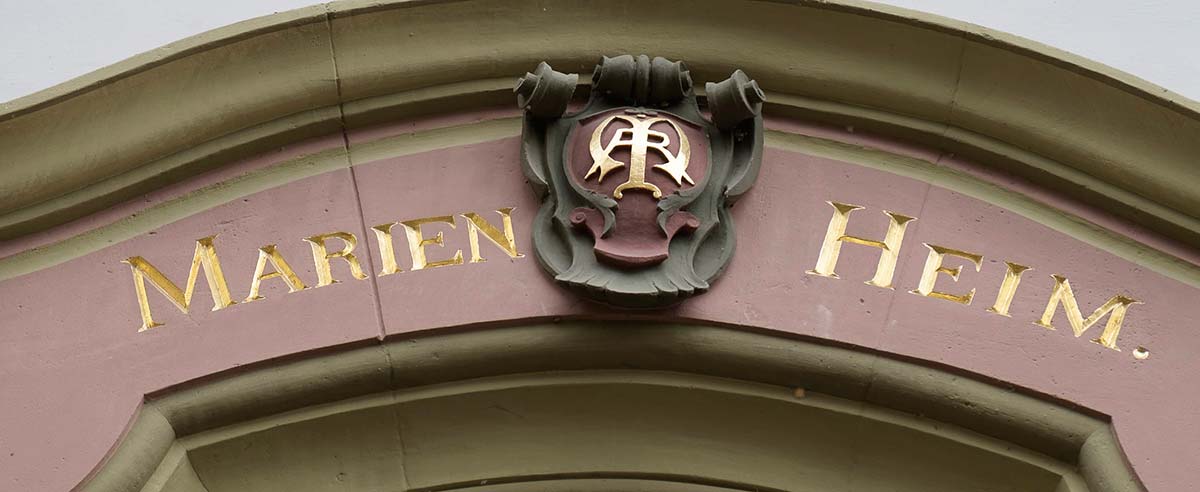 Refugio Aargau
Refugio Aargau (formerly PRO FILIA Aargau) is a politically independent non-profit organisation, founded and managed by women.
Refugio Aargau runs three residential buildings in Baden and Wettingen, offering affordable housing. Our offer is extended mainly to women – but also men – receiving education (school, apprenticeship, university, internship, etc). Even working professionals and people in temporary situations appreciate the friendly, well-kept and affordable living opportunity.

Milestones in history of Refugio Aargau
2023
Renaming to Refugio Aargau
2021
Exit from the umbrella organization PRO FILIA Schweiz
2019
Interior renovations of the Wettingen building
2017
Exterior and interior renovations of the Brugg building
2015
Interior renovation of the Baden building
2014
Lease of the guest house in Brugg; conversion of 10 hotel rooms into furnished rooms; Brugg building
2011
Purchase of the Bruggerhof AG property, Bruggerstrasse 103, 5400 Baden. Management of the Brugg guest house, including hotel (10 rooms)
2006
External renovation of the Baden building
2005
Marienheim and Elisabethenheim are renamed to Wohnhaus Baden and Wohnhaus Wettingen. Both homes are managed centrally by the Baden branch.
2000
Change of concept in Marienheim. The director no longer lives in the house. Still only for women in education and employment
1999
100-year anniversary celebration of PRO FILIA Aargau in Baden
1998
Due to lack of demand, Haus Elisabeth closes in March. A fresh start with a new concept, and men are also housed. The director no longer lives in the house.
1995
The nuns move out of Marienheim and Haus Elisabeth
1991
Reopening of Altenburgstrasse 5 in Wettingen as Haus Elisabeth for young women in education and employment
1990
Complete reconstruction of the Elisabethenheim at Altenburgstrasse 5 in Wettingen
1988
Sale of the Amden children's home due to lack of demand. Closing of the AU PAIRS job placement office in Baden
1983
Interior renovation of the children's home in Amden
1982
Complete renovation of Marienheim with modern comforts
1980
Takeover of Marienheim in Baden by Christian Servants and Worker's Association in Baden
1977
External renovation of children's home in Amden
1972
Playground and sports area at the children's home in Amden
1966
Swiss-wide name change from "Katholischen Mädchenschutzvereins" to PRO FILIA
1957
Purchase of an apartment building in Altenburgstrasse 5 in Wettingen for women who need care
1951
Extension for school in the Amden children's home
1950
Move to a single-family home for welfare cases
1945
Renting an apartment in Wettingen for welfare cases
1933
Opening of the Aargau children's home and preventorium in Amden for children in need of recovery
1931
Economic crisis; career consultation for unemployed factory workers, job placement
1908
Opening of the domestic worker school in Bremgarten
1898
Founding of the Aargau "Katholischen Mädchenschutz-Fürsorgeverein" in Bremgarten. Placement of domestic jobs.